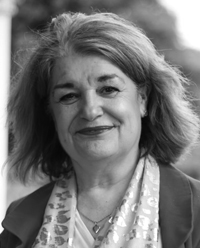 Teresa Jacobs
Executive Director - Learning
Teresa was associated with for Chartered Institute of Management Accountants  as Head of Quality Assurance  while also taking lead responsibility for driving company wide external Quality Assurance  recognition for CIMA, using the European Foundation for Quality  model. She then moved across to the delivery side of Higher Education  and discovered an additional passion – the contribution Quality Assurance  can bring to an acquisitive private sector Higher Education  provider. Teresa was the driving force behind a successful entry for the Queen's Award for Enterprise.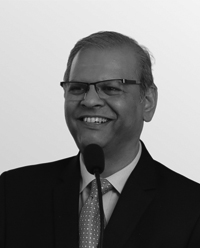 Milind Date
Director - Learning & Development
Qualification: M. Com, FCMA, CMA (US), Dip IFRS (ACCA, UK)
Milind is a renowned strategist, management expert and trainer having rich blend of industry experience of 25 years & 10 years in training. Exposure to MNCs in India & abroad at "CXO" levels. Apart from his expertise in Accounting & Finance, Cost Management, Strategic Management and ERP, Milind also have Exposure to a cross-section of industries such as Education, Manufacturing, Contracting, Pharma, Retail, Trade & Service. He is a renowned speaker at different forums and round tables. Address gatherings of leaders & professionals in various seminars, workshops and professional meetings for corporates & institutions in India and abroad.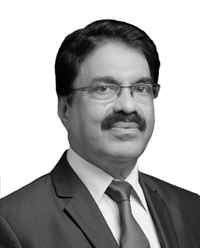 Venugopal V Menon
Director - Growth Projects & Academic Relations
Qualification: M.Com, CMA, CAIIB
Overseeing the implementation of new projects at ISDC, Venugopal's responsibilities include monitoring Statutory and Legal Compliances concerning the Company Laws and other Regulations, Financial Control of major business domains and formulating Academic Strategies of ISDC.
With an experience of over three decades of managerial experience in the Banking, Industrial and Academic sectors with a generous exposure in various verticals of Commercial Banking, Credit Appraisal, Corporate Financing, Asset Management and Foreign Exchange Dealing is one of the masterminds behind strategising, devising and executing newer plans of expansion at ISDC.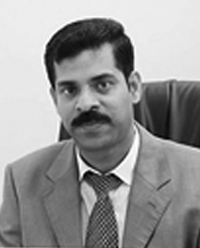 Thomas Chakku
Program Head(UWS)
Qualification: ACCA/CMA INDIA/FCA

Expertise: Financial Reporting & Performance Management
Thomas Chakku is a dynamic Management Professional with 22+ years of experience in operational and financial levels. He is highly committed to building and leading talented teams, providing members with the training, guidance, resources, support, and motivation to surpass objectives within challenging business environments.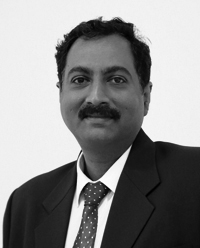 Santhosh M. John
Program Head
Qualification: MBA/B Sc Physics/UGC NET/Mentor- Oxford Brookes University
Expertise: BT, BLW and Strategic Business Leader of ACCA. E1, E2, E3 and Risk Management of CIMA
An experienced and seasoned faculty armoured with 20+ years of teaching expertise in ACCA, CIMA, and MBA programs, Santhosh M John brings with him excellent quality education, academic insights, organisational collaborations and exceptional administrative records. He has strong foothold in the areas of consulting, training and guidance.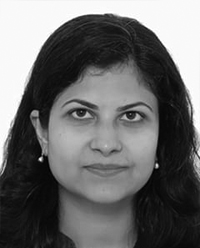 Prabha Shankar
Head - Academics
Qualification: ACA, Dip IFRS(ACCA, UK)

With an experience of over 20+ years, Prabha is an Industry Expert in the fields of Cost Accounting, Banking, Audit, Business and Training. After being associated with Price Waterhouse Coopers and The World Bank, Prabha found her passion for teaching and training. Her expertise in CIMA and ACCA and her exceptional teaching methodology has helped many Chartered Accountants, Professionals and Students to achieve their dream of becoming a Global Industry Expert.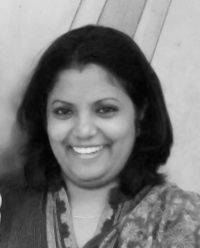 Binitha George
Program Coordinator
Qualification: M.Com Finance,SAP-FICO,PGDCA
Expertise: Taxation
With an experience of 15+ years in teaching and 2 years in the industry, Binitha George is an expert in Taxation who can drive her team forward and urge her students to succeed in academics and life.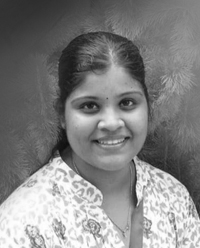 Ann Binu
Senior Faculty
Qualification: M.Com\MBA Finance
Expertise: Management Accounting, Auditing & Law
Ann Binu is one of our qualified professionals with teaching and industry experience of over 10+ years. With expertise in the Human Resource domain, she has secured three Post Graduate Degrees in MBA, MCOM & PGDIBO in Management and Commerce from India's leading institutes.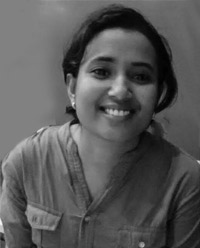 Leena Mathew
Senior Faculty
Qualification: MBA Finance\MA Psychology Pursuing
Expertise: FI, E1 (CIMA) & Strategic Business Leader
As an expert and postgraduate with dual specialisation: Marketing and Finance, Leena Mathew is an industry expert with experience of over 7+ years with leading Multinational companies and over 3+ years of teaching.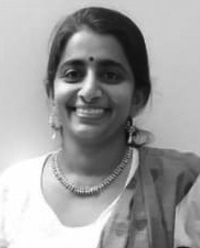 Lakshmi Nair
Senior Faculty
Qualification: CA,DISA
Expertise: Auditing & Reporting
With expertise and experience of over 17+ years in Nationalized, Private, New Generation banking and 15+ years in teaching, Lakshmi Nair specialises in helping our students comprehend Financial Reporting, Auditing and Management subjects for ACCA.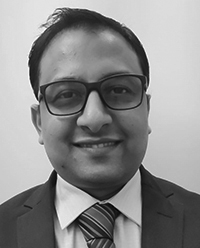 Deepak Agarwal
Senior Faculty
Qualification: M.Com, ACA, Dip IFRS (ACCA,UK)
Deepak is a dedicated Senior Faculty with an experience of over 20+ years in the domains of Auditing, Teaching and Training. Deepak was empanelled on the panel of faculty for ICAI and ICWAI and has conducted various training programs, including subject-specific training, Orientation Programmes, General Management and Communication Skills, and Information technology. His augmentation to learning, training and teaching methodologies has hand-held several students and professionals to global success.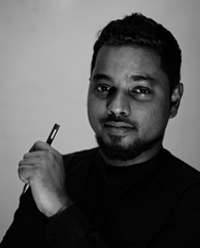 Aravind Suryadev
Senior Faculty
Qualification: ACCA/CIMA STRATEGIC LEVEL
Expertise: Financial Management & Performance Management
With an experience of 9+ years in teaching and 3+ years in the industry, Aravind Suryadev is an ACCA Qualified & CIMA Advanced Diploma Qualified Expert in Finance and Accounting who always looks out for challenges to solve.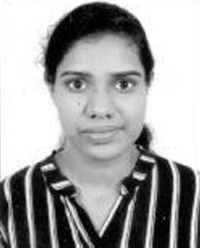 Bini Bavu
Faculty
Qualification: ACCA/CFA Level 1 QUALIFIED
Expertise: Management Accounting, Financial Management & Performance Management
Bini Bavu is a Chartered Accountant since 2018. Her professional level of expertise on various programme delivery methods and Financial and Performance Management topics comes from 1.5 years into teaching and 1 year in Audit and Taxation PFA & Co.